Get the newest scooters, best rates, most availability and FREE shuttle service!
Book with confidence Real-time availability, instant confirmation, and free cancellations.
Top quality rentals Get around Key West easily and safely with our brand-new vehicles.
Free hotel shuttle Complimentary shuttle service for vehicle pickup and drop off included.
Award-winning Support Friendly customer service is always here when needed: Call, click, or chat.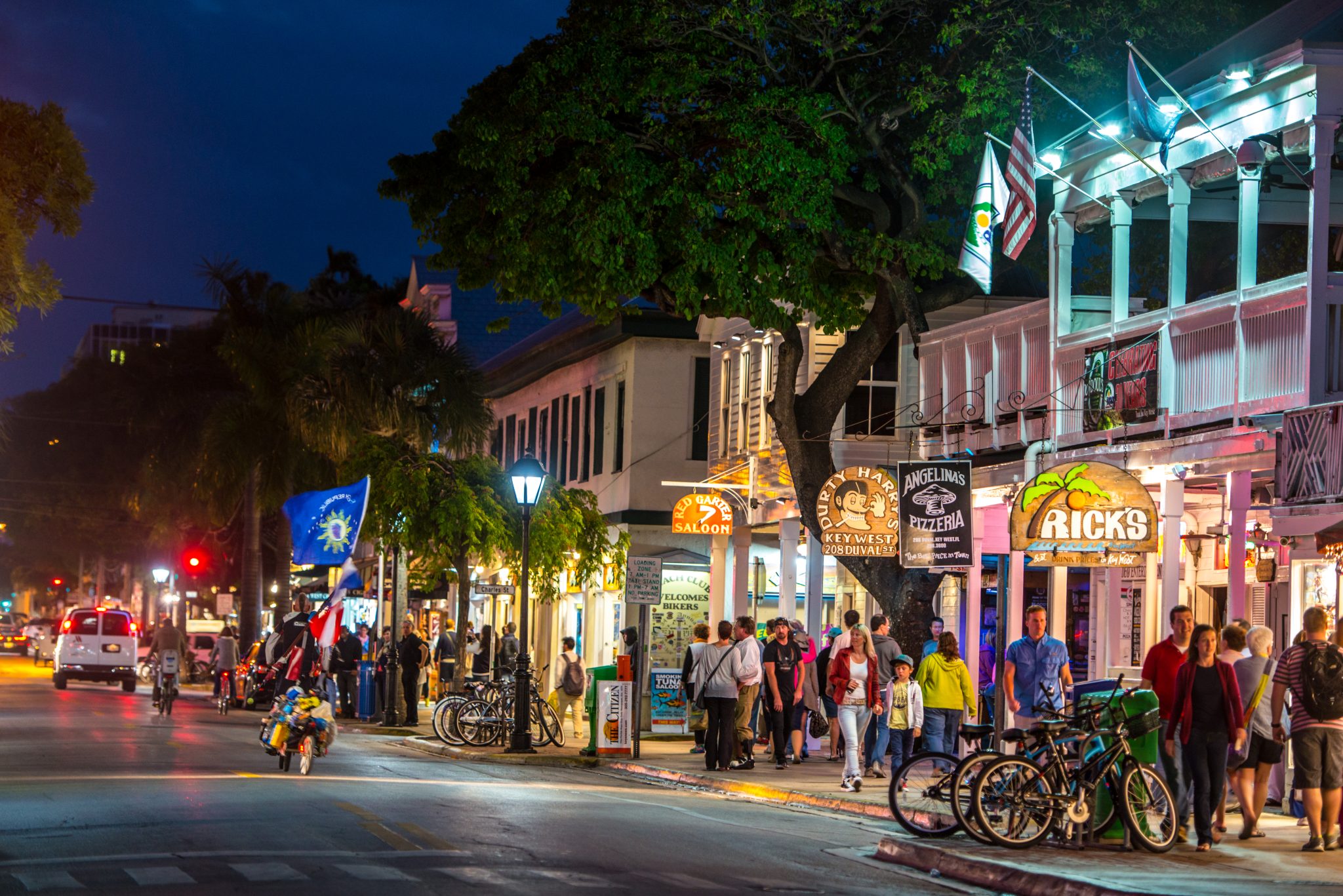 Free Cancellation
You'll receive a full refund if you cancel at least 24 hours in advance of most of our vehicle rentals.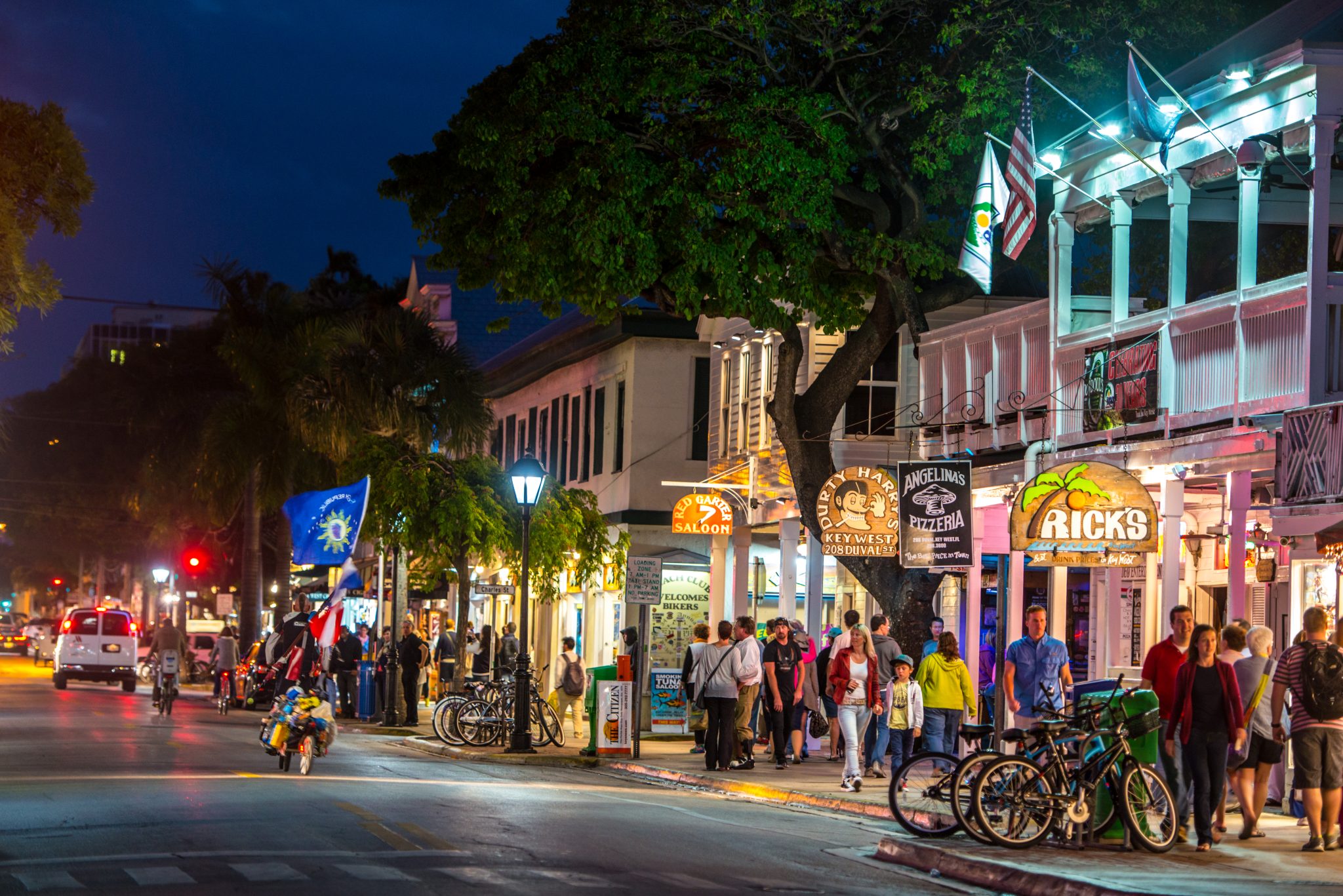 Verified Reviews
Book with confidence with thousands
of verified traveler reviews from
Key West Scooters and TripAdvisor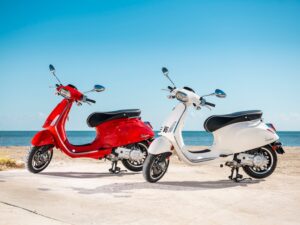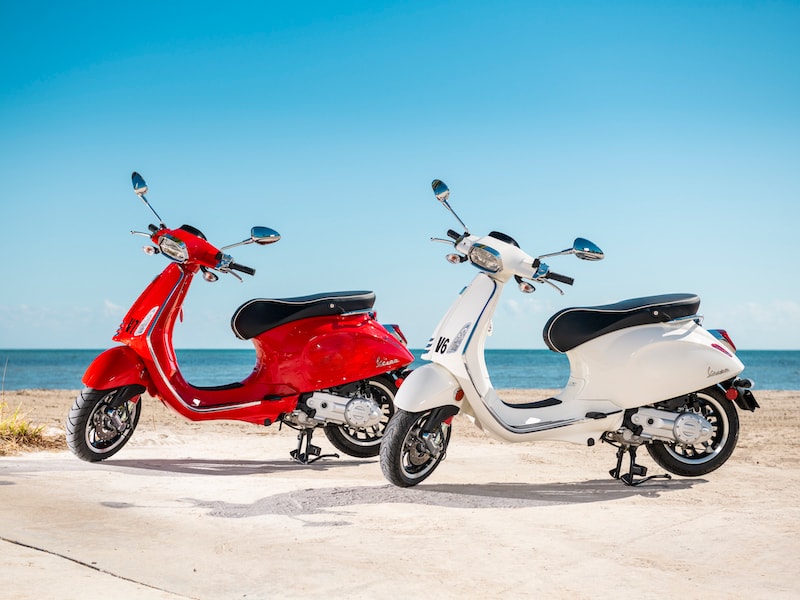 Key West Scooters
Looking for the best Key West scooter rentals? Key West Scooters is your local source. Take advantage of free shuttle service for scooter pickup and drop off, save on gas while exploring the island, lower your carbon footprint, catch the best Key West scooter rental rates, and have a lot of fun with Key West Scooters.
The ever-popular Key West rental scooters are a common sight on island streets and in beach parking lots because visitors simply love to rent scooters in Key West. One- and two-passenger scooters in sleek modern or retro classic styles are an efficient and exciting way to get around the island. Any licensed driver age 18 and over can rent a scooter with no special license needed. You can explore the whole island—go anywhere in the Key West city limits—with great fuel economy and no worries at all about traffic or parking.
Here at Key West Scooters, you can take care of all your island transportation needs in minutes with our secure and easy online booking system. Three attractive scooter models, with rental time slots from 3 hours up to multi-day packages, at the best rates in town plus free shuttle service for no-hassle scooter pickup and drop off. It adds up to make our scooters one of the most convenient transportation options in Key West. And for visitors arriving by cruise ship, our central Key West scooter rental hub is just a few minutes stroll from Mallory Square.
Highlights
No special license needed
Easy to start & drive, park anywhere
Fast, secure online reservations & free hotel shuttle
Best values in the city and great customer service
Key West electric car & gas golf cart rentals too!
Fuel-Savings and Adventure from Key West Scooters
Scooters are a local favorite when it comes to eco-friendly alternative transportation on the island. Speedy, agile, quiet and fuel efficient—these sleek modern street machines sip gas through low-emission 4-stroke engines as they zip along the beach roads and motor through the tightest Old Town lanes. With a Key West scooter rental, you can get around the island solo or double and bring some extra fun and excitement to your Key West visit.
All streets in Key West have posted speed limits of 30mph or less, and with high-tech fuel-injected 50cc engines, our scooters have plenty of power to let you ride safely and confidently from one end of the island to the other. Cruise beach-side along the Smathers Beach strip on Roosevelt Avenue, explore Fort Zachary Taylor State Park, make it to Mallory Square in time for the Sunset Celebration, and enjoy special scooter-only parking spots everywhere.
Ride in Safety & Style
Our well-maintained Key West rental scooters feature lights, turn-signals, rearview mirrors and all necessary features needed to be street-legal and safe. They are lightweight, simple to operate, and start at the touch of a button. Anti-lock brakes and 12-inch wheels make it easy to handle the stop-and-go traffic of Duval Street, while tuned suspension and an ergonomic padded seat keep long rides comfortable.
The Yamaha Zuma 2-seater and Vino 1-seater scooters are top performers that are famous across the crowded cities of Southeast Asia where scooter-powered transportation is a way of life. The unique design of these machines puts the fuel tank in the floorboard, keeping the center of gravity low to get the best balance of stability and maneuverability.
For a touch of classic Italian style, try the deluxe Piaggio Vespa Sprint, the original urban motor scooter since 1946. The world-famous Vespa combines iconic retro lines with modern updates like LED lighting, analog-digital instruments and cutting-edge performance from a 50cc 4-stroke motor fed by a barometric pressure-sensitive fuel control system.
Book Online with Key West Scooters
At Key West Scooters, our fast, secure online booking system lets you pick out a scooter and take care of reservations and all the details in seconds from any smart phone or tablet. A bit of scrolling, a few taps, a little typing to enter some basic information and your ride will be ready and waiting.
Arrange for free shuttle service if needed and get all vouchers and necessary details delivered by email. No paper, no phone calls, no waiting on hold. The whole process is streamlined and simple to keep your vacation time stress-free and relaxing. If you have any questions or concerns, our friendly customer service representatives are always available by phone, chat, or email.
Slip through the traffic, park anywhere, and enjoy the cool breezes and tropical foliage when you are riding a Key West rental scooter from Key West Scooters. Whether you choose a sporty one-passenger scooter, a zero-emission electric car, or a group-friendly 8-seat EZGO gas-powered golf cart, we are your trusted local source for the best Key West transportation options.
At Key West Scooters, we take pride in a reputation built on decades of doing our best to help Key West visitors have a good time. Book your Key West rental scooter now and get ready to explore Key West on two wheels.